VIBRATION MONITORING SYSTEMS
evopro systems engineering Ltd. represents exclusively on the Hungarian market SYSCOM Instruments SA, who is the leading European developer and manufacturer of vibration and strong motion monitoring systems products
This partnership covers:
delivering SYSCOM products
engineering
long term support and maintenance.
SYSCOM is a subsidiary of BARTEC group, a multinational manufacturer of industrial safety equipment. The headquarter of the company founded in 1974 is in Switzerland.

SYSCOM has three main business segments, Safety, Civil Engineering and Strong Motion:
Safety is based on highly certified products such as MARMOT offering and its MR2002 motion recorder. Typical targeted industries are Nuclear Power Plants and Liquefied Natural Gas tanks.
Civil Engineering is covered by MR3000 product line with highly portable, connectable and autonomous devices. Typical targets are construction sites monitoring with MR3000C, Traffic & Railways monitoring with MR3000TR and Blasting monitoring with MR3000BLA motion recorders.
Strong motion is also covered by MR3000 product line, with all-in-one rugged instrumentation. Typical targets are Structures & Buildings monitoring with MR3000SB.
SYSCOM offering is completed with dedicated software for data processing. MR3000 and ROCK product lines is now fully compatible with Syscom Cloud Software (SCS), bringing ease of connectivity, automatic reporting and management of vibration monitoring projects to the next level.
Product lines
MARMOT Strong motion monitoring system
MR3000C, MR3000TR, MR3000SB, MR3000BLA, MR3000DMS vibration monitors/recorders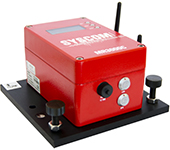 ROCK autonomous, rentable vibration monitoring and recording equipment and services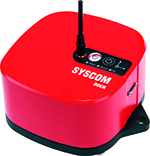 SCS Syscom Cloud Software for vibration data recording and measurement management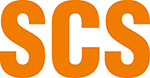 Services
Feasibility studies for vibration and seismic monitoring
Seismic monitoring applications basic and detailed design
engineering support for vibration monitoring
delivery of vibration monitoring equipment
delivery of seismic monitoring systems
installation of sensors and recorders
temporary vibration measurements
recording vibration monitoring protocols
evaluation and processing recorded vibration data
Availability
evopro systems engineering Ltd
1116 Budapest, Hauszmann Alajos u. 2
Phone: +36 1 279 3970
E-mail: sales@evopro-group.com
Focus fields
vibration sensitive research
vibration sensitive manufacturing
quality assurance
construction sites
art relic reconstruction
structures and buildings
traffic incl. railways
blasting
bridges and dams
Key industries
construction
chemical
pharmaneutrical
research centers
critical infrastructures
data centres
municipalities
nuclear plants
gas and oil
mining